Maine: The State of Our Democracy
A note on COVID-19: There is no doubt that the COVID-19 pandemic has impacted the normal functioning of Maine's government, with the early conclusion of the second session of the 129th legislature, and the state facing the challenges of conducting elections while practicing social distancing. Even in the midst of a crisis, our democracy remains vital. We hope that, as this crisis exposes weaknesses in our system, we can draw on our democracy's many strengths - including our strong voting rights and culture of civic participation - to ensure every Mainer's voice will be heard.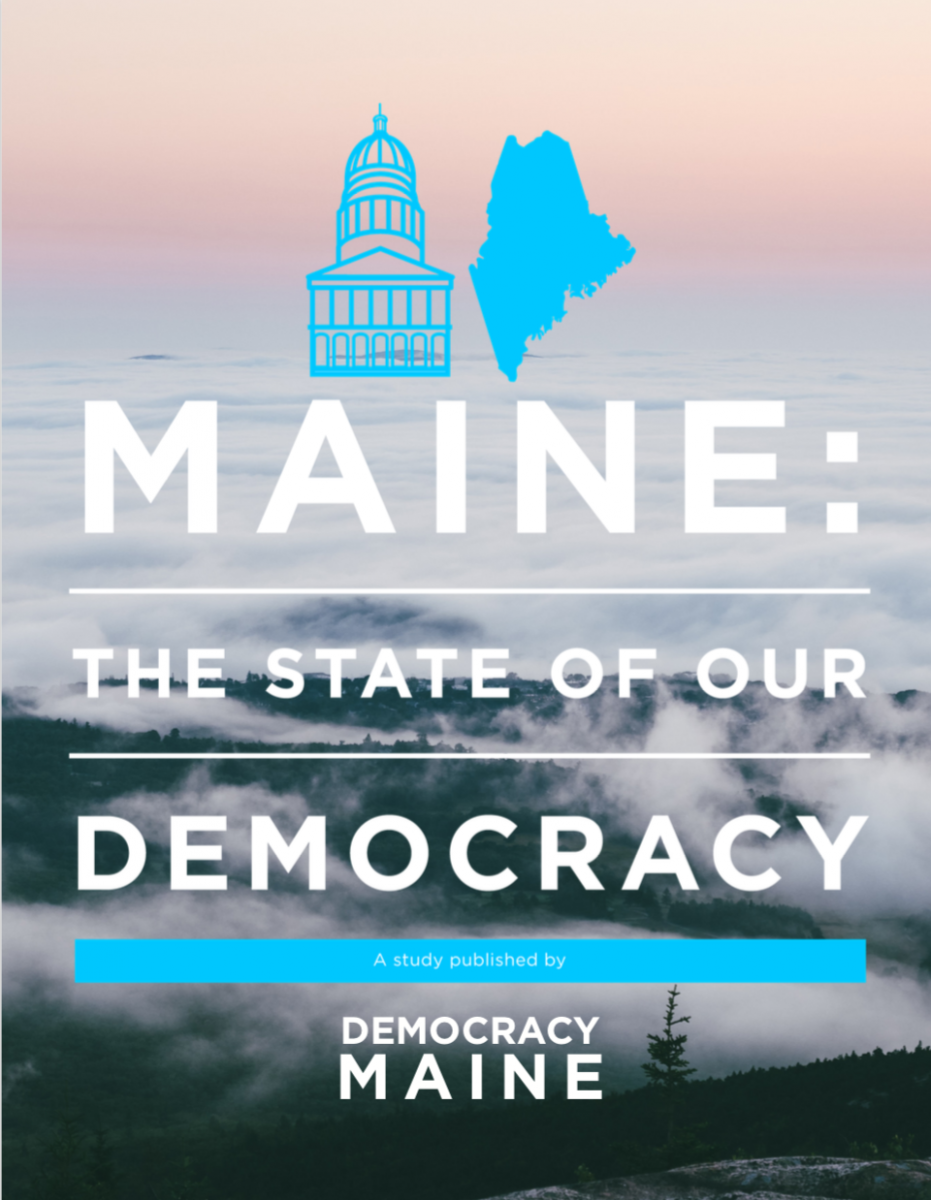 INTRODUCTION:
Maine has a strong democracy, with high voter participation, strong voting rights, and healthy freedom of information laws. Nonetheless, Maine falls short on key measures, including aspects of representative government, the influence of money in politics, and the conduct of elections. Mainers' experience of democracy also varies widely based on their location, age, race, gender and income, with the most marginalized communities often facing obstacles to full participation.
This report examines and assesses the state of democracy in Maine along several dimensions, using indicators based on publicly-available data, published reports, and research conducted by the League of Women Voters (LWVME) and Maine Citizens for Clean Elections (MCCE) In collaboration as Democracy Maine, these two organizations work together to make government more equitable, inclusive, and accessible by improving elections, protecting and engaging voters, and reducing the influence of private money in politics.
This report offers a broader perspective on the state of democracy in Maine in several selected areas: representative government, voter and civic participation, money in politics, voting rights and barriers to voting, election methods, conduct of elections, freedom of information, newspapers and media access, and the impact of poverty on voting. In each of these areas, we select key indicators showing how well Maine is doing and whether the trend is positive or negative. Where possible, we attempt to compare Maine with other states to provide a larger context. Each section provides a brief overview of why the subject matters to democracy, the key takeaways from our analysis, the selected indicators (along with graphs to illustrate the finding), a summary, methodology, future research, and resources and reference materials.
We hope to publish updated reports in odd-numbered years beginning in 2021. We believe that this report offers a timely, objective, and informative portrait of the state of democracy in Maine.