Saturday, May 17th 10:00 am – 4:00 pm (registration begins at 9) Laurette Ayotte Auditorium, Thomas College Waterville, ME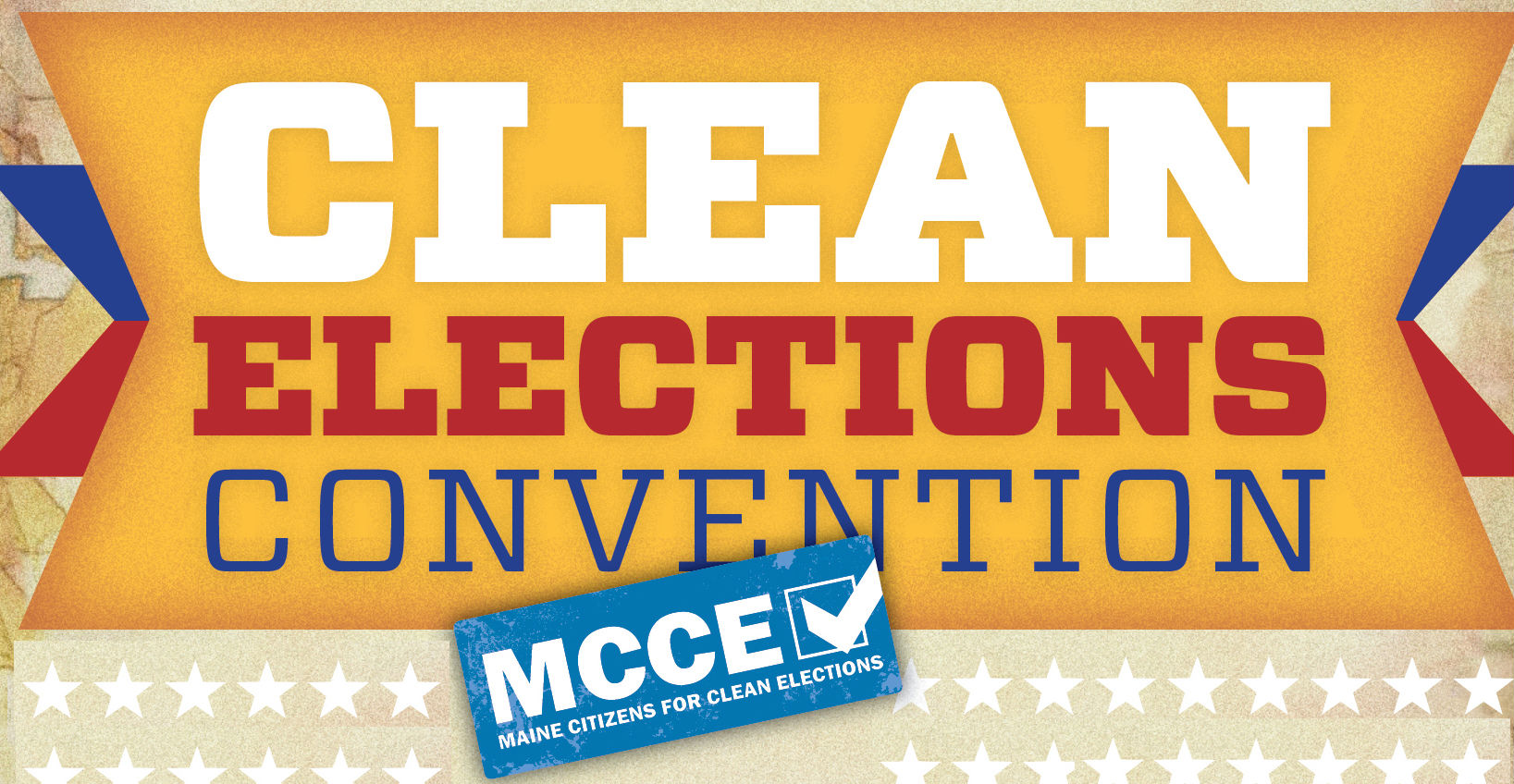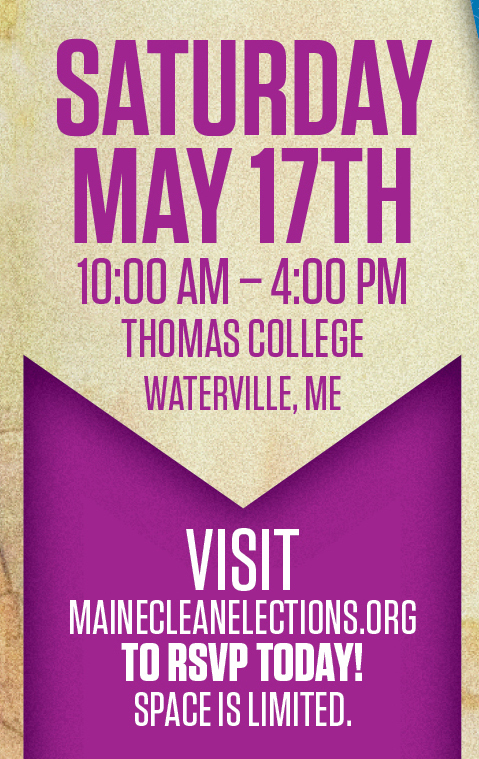 This one-day convention brings together local activists, issue experts, topnotch trainers, and terrific speakers. Ifyou care about Clean Elections and want to keep the big money from dominating Maine elections, this conference is for you!
Featuring Jeff Clements, author and Co-founder of Free Speech for People
Skill-building workshops led by Maine's best advocates:
Developing a Public Narrative – How to tell your own story and draw others to your cause.
Organizing 101 – The basics and best practices for successful local organizing.
Signature-Gathering Strategies – Practical tools for a successful citizen-initiated petition drive.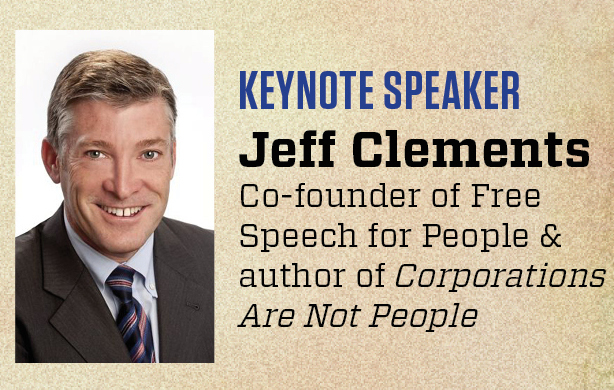 RSVP Today! Space is Limited. 
Want to help with setup or recruitment? Email volunteer@mainecleanelections.org. 
When
May 17th, 2014 from 10:00 AM to 4:00 PM
Location
180 W River Rd
Waterville ME 04901-5066