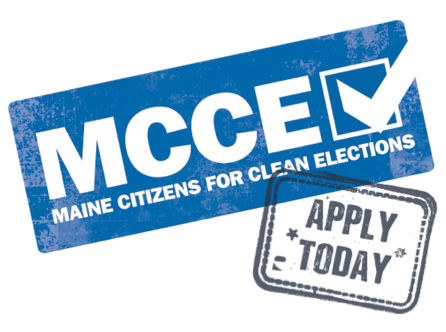 Major Gifts Officer
About the Democracy Partnership
The League of Women Voters of Maine (LWVME) and Maine Citizens for Clean Elections (MCCE) are both profoundly committed to building an empowered, engaged, and informed citizenry to meet the challenges of 21st century democracy. To that end, we are embarking on a close new relationship with the exciting promise of creating a powerful new center of gravity for efforts to improve the function of our democratic self-government at every level. Combining the professional staff of MCCE and its track record of legislative and ballot success, with the volunteer-driven, consensus-based, chapter model of the League, we will create a movement with true grassroots-based power and policy clout. Our Democracy Partnership will have the power to meaningfully address the deep crisis currently facing our democracy in a uniquely nonpartisan and sustainable joint effort.
Position Description
The Major Gifts Officer is a new position created to address a vital need – building a robust network of engaged individuals committed to defending our democracy. The Major Gifts Officer will be responsible for implementing a strong and innovative fundraising strategy to solicit and secure major gifts from a portfolio of donors who support the organization with an annual gift of $1K+. The position will be responsible for building a pipeline of new and prospective major donors and will work closely with the Executive Director and Board Development Committee to support these efforts. The Major Gifts Officer will significantly contribute to the organization's revenue goals by soliciting and securing major gifts.
Duties and Responsibilities
Develops and manages a portfolio of major donors and prospects to hit forecasted revenue goals.
Maintains a fast-paced schedule with face-to-face visits to steward current donors and engage new major donor prospects.
Manages and tracks all stewardship strategies and solicitation activity using a moves management system in the organization's CRM.
Summarize face-to-face visits, outreach and communication, and proposal details via contact reports on donor record.
Writes individualized cultivation, solicitation and stewardship letters, proposals and reports.
Coordinates major donor cultivation events including small house parties and donor receptions
Strategically oversees and facilitates donor engagement efforts for the board of directors and senior leadership, including trip planning and management, securing, and staffing principal level donor meetings for current, lapsed and prospective funders.
Liaises with other team members e.g. Communications Director for seamless messaging and Operations Manager for financial processing and reporting.
Performs additional development-related activities/efforts as needed.
Skills and Experience
At least 2-3 years of experience with major gifts fundraising and/or direct donor relationship experience.
Excellent working knowledge of personal solicitation, fundraising strategies, and cultivation and stewardship for high-end donors.
A demonstrated ability to manage multi-faceted projects and a capacity to perform independently in a fast-paced, multi-tasking environment.
Work with organizational leadership and current supporters to find connections to prospective donors with the capacity to make major gifts.
Outstanding oral, written, communication and presentation skills - including the ability to listen and target communication to influence and engage diverse audiences and to build long-term relationships to achieve fundraising success.
Outstanding analytical, strategic planning, time management, and organizational skills.
Exceptional verbal and written communication skills, including presentation skills and ability to create proposals
Proficient in Microsoft Office and experience with fundraising CRMs required
Strong organizational, written and verbal communication skills
Location, Compensation and Start Date
Our office is located in Portland. This is a full-time position with compensation based upon experience. Competitive benefits include health, dental, and vision insurance, short term disability insurance, vacation and paid holidays.
How to Apply
Please submit your resume, cover letter and three references by September 15, 2018 to Nadya@mainecleanelections.org with "Major Gifts Officer" in the Subject line for consideration.
Diverse Candidates are Encouraged To Apply. Maine Citizens for Clean Elections (MCCE) is an equal employment opportunity employer and is committed to maintaining a non-discriminatory work environment and does not discriminate against any employee or applicant for employment on the basis of race, color, religion, sex, national origin, age, disability, veteran status, marital status, sexual orientation, gender identity, or any other characteristic protected by applicable law.
Field Organizer
The Southern Maine Organizer will recruit, train, and develop volunteers to support the work of the League/MCCE project teams, which currently include programs on voter education, youth civic engagement, Ranked Choice Voting, and legislative advocacy on voting rights and money in politics, among others. The Organizer will connect with MCCE/League members and supporters across the state, and will develop new and existing supporters to take on leadership roles on project teams. The Southern Maine organizer will support the Portland Area and Brunswick Leagues, as well as assist League and MCCE volunteers in organizing local member group in York, Kennebec and Androscoggin counties. The Southern Maine Organizer reports to the Advocacy Director.
The Southern Maine Organizer will:
Reach volunteer recruitment goals and mobilize and train volunteers to participate in voter contact and community events.
Recruit, train and supervise new volunteer leaders that fit the roles and tasks identified by the project teams at the state and local level. Work creatively to match volunteer interests and project needs, including hitting recruitment goals.
Conduct outreach in both highly-active and underrepresented communities.
Implement field plans, maintain up-to-date tracking systems, and evaluate results.
Attend League/MCCE chapter meetings and events, identifying opportunities for chapters to engage in project work, and ensuring the chapters' support needs are being communicated to the relevant staff person or team.
Be the link between project teams, local League groups, MCCE members and the public.
Ideal Candidate
The ideal candidate is:
A team player, team builder, and collaborator.
Detail-oriented and able to adapt to shifting priorities without losing sight of deliverables and deadlines.
Optimistic.
Flexible, diplomatic, and a good listener.
Aware of how diverse identities, oppressions, and lived experience impact how individuals engage with democracy and elections.
Deeply committed to the values of inclusion, fairness, opportunity and nonpartisanship described in MCCE and the LWVME's missions.
Location, Compensation and Start Date
Our office is located in Portland, however candidates located throughout Southern Maine will be considered. Travel throughout Southern Maine is a requirement of this job, and applicants are expected to maintain a reliable car and valid driver's license. This is a full-time position with compensation based upon experience. Health, vision, dental and earned time benefits are offered to all MCCE employees. We aim to have the Southern Maine Organizer start as soon as possible.
How to Apply
Please send a one-page cover letter, resume, and three references by email to MCCE/LWME Operations Manager Nadya Mullen at nadya@mainecleanelections.org. Please use the subject line 'Southern Maine Organizer'.
We are an equal opportunity employer, and encourage applicants of all backgrounds. We do not discriminate in employment against persons based on color, race, religion, age, ability, gender, familial status, sexual orientation, national origin, veteran or marital status. We are committed to the principle of equal employment opportunity for all employees and to providing employees with a work environment free of discrimination and harassment.