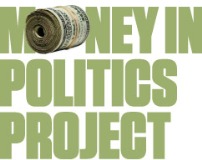 About the Series
The Money in Politics Project is a series of twelve reports about the role and effect of money on Maine politics. The reports combine a review of publicly available campaign finance data with on-the-ground analysis of how money influences Maine's elections, government, and public policy.
Maine Citizens for Clean Elections
launched this project because money in politics is an issue of vital concern to the people of Maine, one that goes to the heart of our democratic system.
Read other reports
An Analysis of Clean Election Participation and Outcomes
Download the full report: Letter-sized Tabloid-sized
Preliminary data is now available on how privately funded and publicly funded legislative candidates fared on Election Day 2012.
The Maine Clean Election Act underwent significant changes prior to this election cycle, and many have asked how those changes will affect the success of the program and the makeup of the 126 Legislature which will begin work in January 2013.
A full analysis must await the final fundraising and expenditure reports from candidates, due to be filed with the Ethics Commission on December 18, 2012. We have conducted a preliminary review of the data now available, and this report presents that data for comparison to similar data from previous election cycles.
All of the information included in this report was obtained from data downloaded from the public web pages of the Commission on Governmental Ethics and Election Practices.
Highlights
MCCE will issue a full report when final candidate financial data is available, but a few observations can be made based on the outcome of the 186 legislative elections held on November 6.
Rates of participation in the Maine Clean Election Act public funding option turned downward significantly this year after increasing steadily for many election cycles prior to 2012.
Clean Election candidates continued to succeed with voters. The success rate of publicly funded candidates was 54% (130 out of 242), compared to 39% for privately funded candidates (56 out of 143).
In head-to-head races against privately funded opponents, Clean Election candidates won 65% of the time (58 out of 89 races).
Senate candidates are participating in the Maine Clean Election Act public funding option at approximately the same level as in prior years.
House candidates, particularly in the Republican Party, participated at a much lower rate in 2012 than in previous cycles.
101 out of 187 Clean Election candidates won in the House (54%) and 30 out of 55 Clean Election candidates won in the Senate (54%).
Privately funded candidates won less often – 50 out of 124 privately funded candidates won in the House (40%) and 5 out of 19 privately funded candidates won in the Senate (26%).
Of the 17 challengers who defeated incumbents, 15 of them (88 %) used Clean Elections. Seven of those 15 Clean Election challengers defeated privately funded incumbents, and the other 8 defeated Clean Election incumbents.
There were 31 privately funded challengers who faced one or more Clean Election opponents. Only two of those privately funded challengers won their races.
After data becomes available in late December, MCCE will issue a comprehensive report on the 2012 election cycle.
Read more in the full report: Letter-sized Tabloid-sized