Scorecard 2023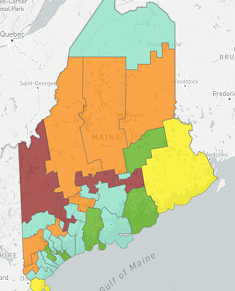 See how your legislators rank on our priority issues.
The information on this scorecard does not constitute endorsement of any individual legislator.
In order to find your legislators, please start typing your home address and then click on it...
Democracy Maine is a collaboration between three nonpartisan organizations: the League of Women Voters of Maine, Maine Citizens for Clean Elections, and Maine Students Vote. We lead Maine in advocating for voter rights, campaign finance reform, modern and secure elections, government ethics, and voter education and engagement.